"Male? Female? Other?"
The cinematic documentary ID-clash Focusing on Hijras was developed as a part of the inter cultural performance project ID-clash by Angie Hiesl + Roland Kaiser on the topic of transidentity.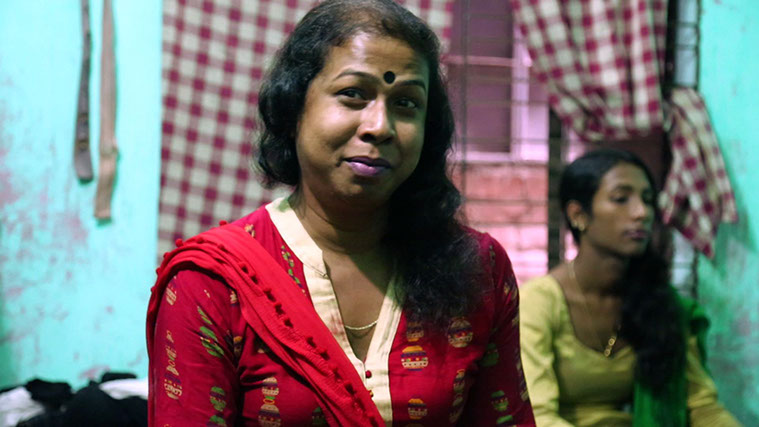 ID-CLASH, FOCUSSING ON HIJRAS
Documentary film | BD/DE 2017 | 54′ | English/German OV with English subs
ID-clash throws the exclusive nature of the gender binary into question. As soon as one moves away from a strictly binary system of gender, countless possibilities and models of gender self-definition present themselves. The project focuses on different concepts for living and stages of transformation.
In ID-clash transgender performers from Europe and Latin America encounter with representatives of the hijra culture, the third gender, from Bangladesh. In Europe, the individual lifestyles of transgender people are shaped by opposing social attitudes that range from tolerance to rejection, tabooisation and prejudice.
The lifestyle of the hijras in southern Asia follows a centuries-old mythological tradition.
Film Director, Camera and Editor Michael Maurissens
Cast Anonnya, Melissa Marie Garcia Noriega, Katha, Michelle Niwicho
'ID-clash' Concept & Realisation Angie Hiesl + Roland Kaiser
Costumes Rupert Franzen
Technical director Lutz Dunsing
Project manager Burkhart Siedhoff
Assistant to the hijras/Interpreter Waseka Wahid
Producer Angie Hiesl + Roland Kaiser Produktion
Supported by Modul Dance / EU Culture, Cologne City Council, Arts Foundation North-Rhine-Westphalia (NRW), State of North Rhine-Westphalia, Fonds Darstellende Künste e.V., Goethe Institute Bangladesh, Frauenkultur e.V., National Performance Network (NPN)
angiehiesl-rolandkaiser.com/projects/id-clash/